liteCam for Business
liteCam is used by small businesses to expansive enterprises to capture their screen and produce exceptional quality media.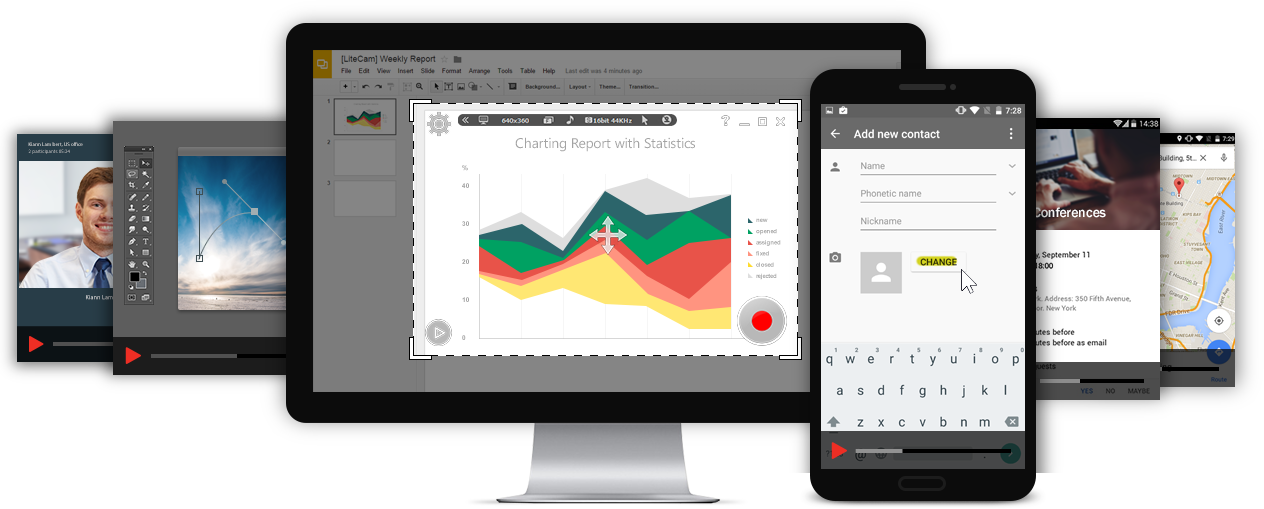 Our Customers
Bridge City Police Dept.

The Bridge City Police Department is comprised of dedicated law enforcement professionals who are committed to providing unparalleled service to the community.

Belron

Belron is a vehicle glass repair and replacement group operating worldwide across 35 countries and employing over 24,000 people.

Res Publica

ResPublica is an independent non-partisan think tank based in Westminster that seeks to establish a new economic, social and cultural settlement for the United Kingdom.

Austin American Statesman

The Austin American-Statesman is the major daily newspaper for Austin, the capital city of Texas. It is owned by Cox Enterprises. The newspaper places focus on issues affecting Austin and the Central Texas region.
Benefits for Businesses
Screen Recording & Editing

liteCam allows business record their desktop screen for training, self-help or even marketing purposes. Create and edit all from one simple to use application. Even, the video can be directly uploaded to Youtube from liteCam.

Professional HD Quality

Businesses can benefit from our high 100 FPS (frame per second) recording with multiple choice of Codec for compatibility. Multi-layer application such as Autocad and Games are our specialty.

Mobile (Android) Compatibility

Are you an Android app developer? Do you need to present video of your app? liteCam let you record the device's screen as you demo the app. Each tapping, screen changes and even the sound are included in the video. iOS will also be added to the list very soon!.
For More Options & Questions

We're here to help. Contact us via email or call us at 1-888-348-6330. We will be more than happy to help you with your questions.