liteCam Android : Android Screen Recorder
With Android screen recorder, you can record all kinds of entertaining Android screen activities without rooting your device. Also you can edit and share the recorded videos to your friends on Youtube.
Just connect your Android phone or tablet to the computer through USB cable and execute liteCam.
For Windows
show video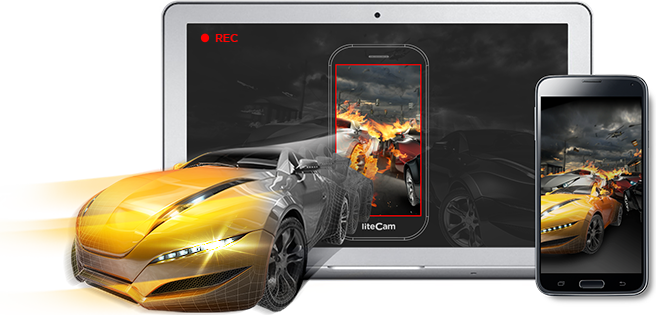 Running Android 5.0

liteCam Android now lets you record Android screens on non root Android devices of Anroid 4.1 and above.

Up to 2560*1440 pixels(QHD)

liteCam Android can capture Android phone screen at the full 2560 by 1440 resolution video.

No
Time Limit

liteCam Android does not have video recording time limit restriction. It is available up to 24 hours.
Audio Capture
liteCam Android records sound on Android using external mic on your computer or connect your phone audio output to PC audio input or microphone input using audio jack connection cable.
Upload videos to YouTube
Once you finish recording, you can upload a recorded video to YouTube directly.
Android

4.1 ~ 6.0 – Including Smartphones and Tablets PC
PC
CPU

2GHz Dual-Core CPU or Better
(Minimum : 1.5GHz single-core CPU)

RAM

Graphic card

256MB video memory or more

Sound card

A sound card that supports full-duplexing required

OS

Windows Vista, 7, 8, 8.1 and 10
Microsoft Internet Explorer 9 ~ 11
Microsoft Windows Media Player 11 ~ 12

USB driver for ADB driver is needed

ADB(Android Debug Bridge) Driver is needed